In September 2020 The Alexandria City Council adopted a new campaign to add to the requirements on top of the state requirements for fighting Coronavirus.  The visuals and the design directions were already developed and used successfully throughout the city when I joined the team in November. Since then I have been working with the Communication team to educate people about the ordinance and other multi channel campaigns including:  mobilize the plan to help disseminate mask kits, encourage behavior change social campaigns, every door mailer, flyer for town halls, and instruction flyers. 
Testing Event Flyer objective is to divert people seeking testing for travel before the holidays to other resources. MRC have called facilities and now have information about those who will test people without symptoms.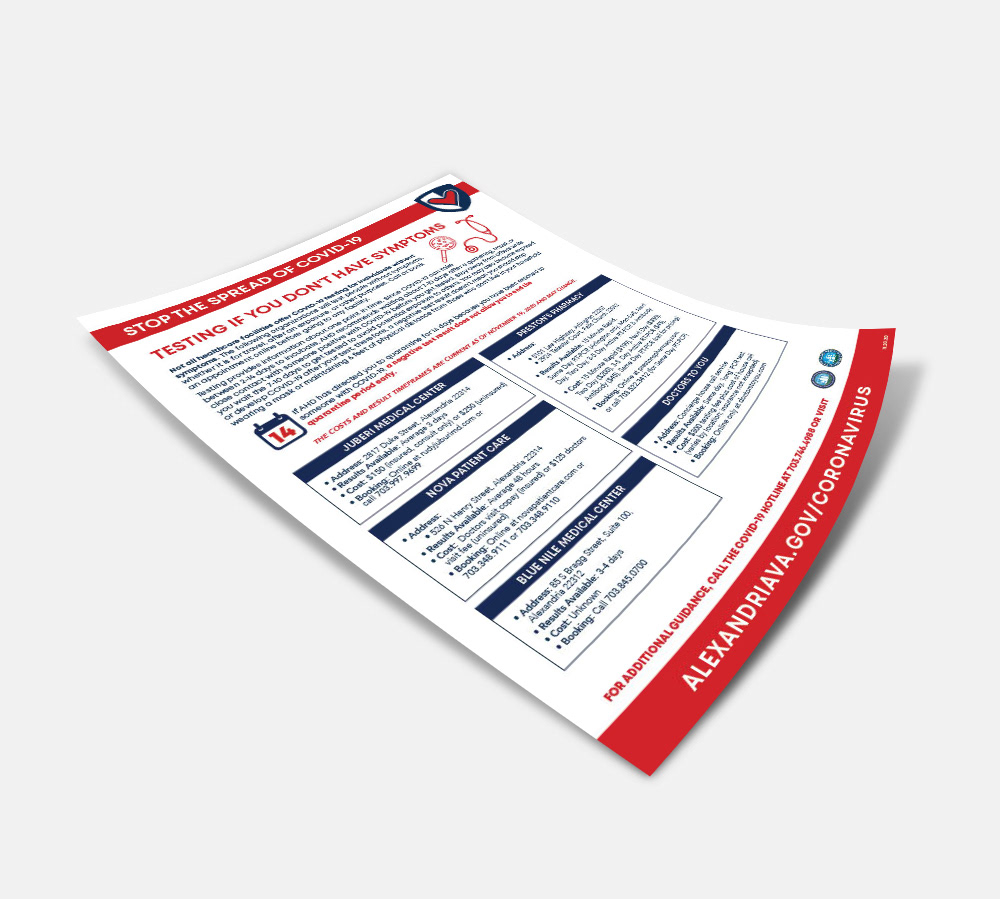 Illustration for Curative X City Testing Kiosk.
(Flyer designed by the team)
City will be partnering with a private company called Curative to operative 3 testing kiosks throughout the City of Alexandria, beginning January 7. We will need to inform the public of this partnership and of the testing locations and hours of operation. We created an image to showcase the kiosk. The illustration reflects the exact visual features of the testing kiosks to make it easier for general public to recognize the kiosks if they see it.